REMOVABLE PAVEMENTS
IT IS NO LONGER NECESARY TO DEMOLISH. THERE ARE ALTERNATIVE SOLUTIONS.
Our pavements are noted for their aesthetic finish, good structural performance, valid for heavy traffic and also can be removed and repositioned as required by repairs to facilities or redevelopment.
We offer different prefabricated formats or to run on site, at the same workplace.
Removable pavements with stone completion have a much lower price than the conventional ones. We currently offer solutions with 15cm side hexagonal format, and 40cm side rectangular format. They are executed in situ.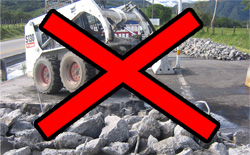 The design possibilities are vast.
Our prefabricated solutions enable a very fast mount. Currently we have rectangular 33.3 cm side square format, and 20 cm side hexagonal format. The solution is valid for the highest level of road traffic. We have an exciting range of colors.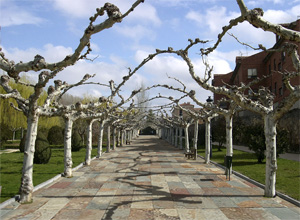 The on site execution solutions with concrete completion have an unbeatable cost. At present we have 15 cm side hexagonal side format (hexatrípeto model) and 40 cm side square format.